Cladding Replacement Access
With 30 years of experience supplying scaffolding and swing stages for remedial repairs including height access for cladding replacement. Alphasafe is a leader in the supply and delivery of safe and reliable height access solutions for building repairs and cladding replacement projects.
Height Access for Cladding Replacement
Committed to adding value for clients, Alphasafe provides an end to end service from concept design, through to engineering, installation, and ongoing inspections.
With in-house design capability, and a fleet of access equipment which includes hoists, scaffolding and swing stage platforms; Alphasafe can supply a cost-effective solution to overcome complex access problems.
Since the Grenfell Tower tragedy in London in 2017, Aluminium Composite Panels (ACP) are receiving global attention. Aluminium Composite Panels (ACP) backed with Polyethylene (PE) is combustible and Australia is now in the process of replacing ACP combustible cladding panels with alternative facade cladding materials.
Alphasafe's fleet of swinging stages and scaffolding can be utilised to provide the best solution for each project's scope.
Scaffolding for Cladding Replacement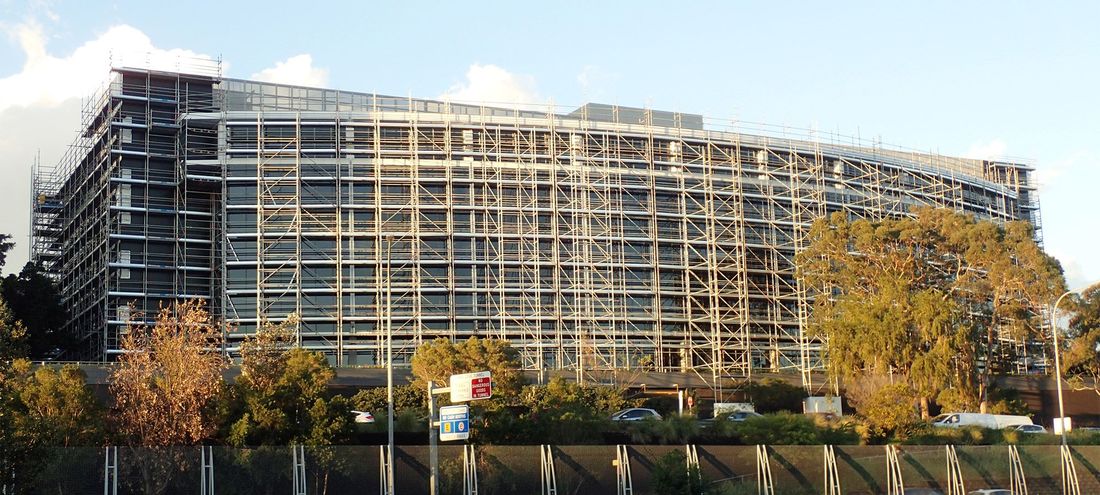 Depending on the influencing factors, scaffolding may be the most suitable means of height access for ACP cladding replacement.
Scaffolding has a greater working load than alternative height access options, and allows multiple tradesmen to work in multiple locations at any time.
Scaffolding could be a suitable option for cladding replacement if large areas of Aluminium Composite Cladding (ACP) require attention within a short space of time or a short project duration.
Swing Stage Platforms for Cladding Replacement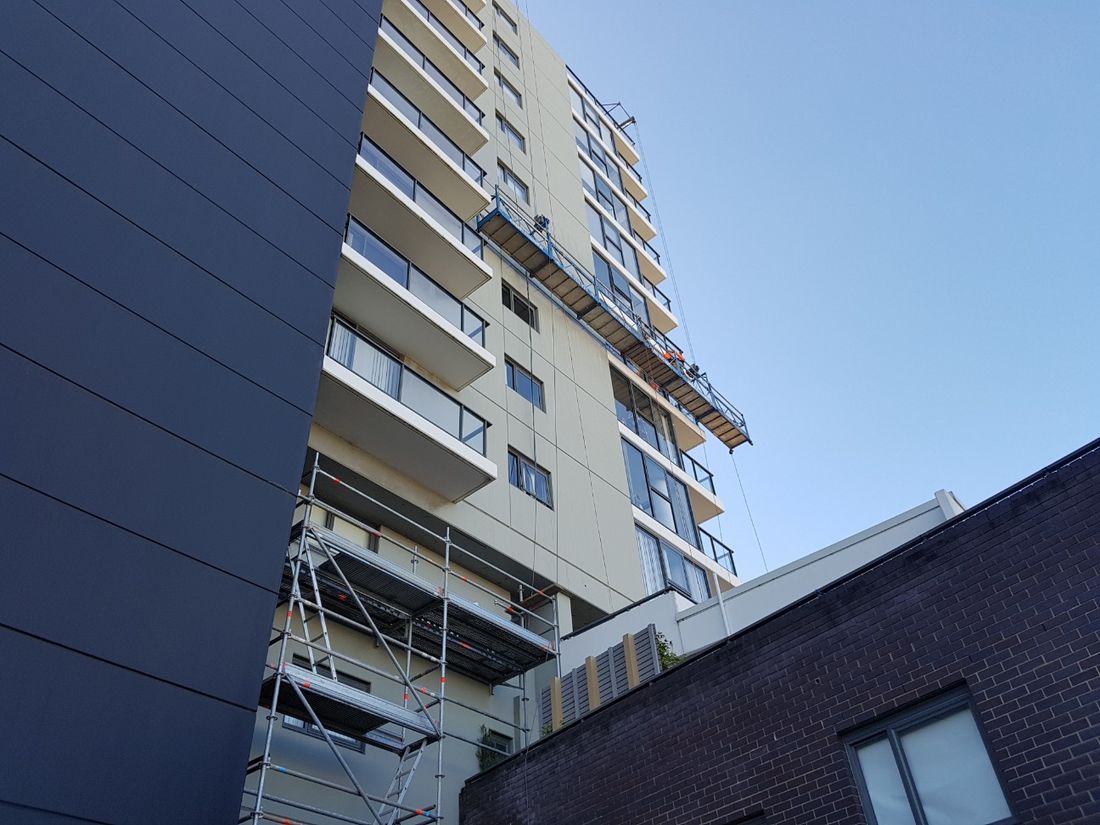 Swinging stage platforms (also now as swing stages, or swing stages scaffolds) have advantages that could be utilised for specific ACP cladding replacement projects.
Swing stage scaffolds are typically less labour intensive that comparative scaffold options, which result in faster build times, and lower installations costs.
Searching For Cladding Replacement Height Access Services?
Are you searching for scaffolding for a cladding replacement project, or swing stages to remove ACP cladding panels?
Contact Alphasafe today.